Crystals that ENERGIZE Your Reiki Routine
We are all made of stars.
Think about it: our bodies are made of the same stuff as the planet...so it's no surprise as to why we resonate strongly to the beauty of the mineral world!
Human beings are naturally attuned to the energies of crystals and have always sought and found new ways to use them.
Crystals work effectively with human beings because we have electromagnetic currents running throughout our bodies. This allows for frequency alignment.
When these currents are stagnant or blocked...the body sends a stress response we interpret as illness!
Practitioners of energy medicine use a variety of techniques to access and adjust the body's frequencies. Crystals are natural partners to healing practices that use:
light
sound
and color therapy
From the simplest anecdotal information shared among the wise women of our ancestral tribes to conclusions drawn by modern scientists, we base our beliefs on observations repeated over time. The metaphysical properties associated with crystals have been intuitively developed and practically tested over centuries.
While the western scientific community dismisses the value of energy medicine, traditional Chinese medicine practitioners have long understood the flow of energy and the effects throughout the body. The basis of healing in that tradition comes from adjusting the energy levels in various energy pathways (meridians) to achieve the desired effect.
Reiki works similarly by channeling energy into the recipient to restore balance. Crystals are natural receptors for this energy, and enhance the energy and intent of the patient and practitioner.
How does energy healing work?
An understanding of entrainment offers one explanation for how these processes work.
The principle of entrainment occurs when two objects of a similar frequency are placed next to one another. The lower frequency object aligns to the higher frequency object and now both vibrate at the higher rate.
This effect can be seen when a weak singer improves by standing next to a strong singer. In healing practices, entrainment occurs when the energy frequency of practitioner aligns with the flow within the client, and thereby guides the patient's frequency.
Crystal entrainment works the same way.
Energy flows along the surface of the crystal, while the striations in the crystals structure guide the electromagnetic waves to adapt to the frequency pattern of the crystal.
As a result, the person's new energy pattern goes to their brain. The brain recognizes the frequency of say, calm, and sends the appropriate biochemical response!
The connection of the patient - practitioner partnership also supports the effectiveness of crystals in healing practice.
By mutual receptivity, the alignment of each partner operates like polarities on a magnet. This connection works through mutually focused intention.
The intent of the healer is to give restorative energy whereas the intent of the patient is to receive healing. This agreement between the pair creates a symbiotic relationship where the energy transference is amplified to the benefit of both.
How to choose, care for, and use your crystals
As with any metaphysical practice, intuition plays a large role. In the beginning, a childlike approach opens you to your inner guidance. Keep it simple and fun!
Start by choosing just a few crystals that appeal to you. You will want to find a new age shop or gem and mineral show where you can handle the stones and choose your favorites.
In the beginning, "ooh, shiny!" can guide you just fine. You will be building a relationship over time with your crystal healing partner, so let appearance, surface, feeling, and weight all be considered.
The energetic resonance of these first stones will attune you to use them intuitively. The more you like them, the easier that process will flow...
So engage your senses, your intellect, the opinions of friends, and whatever makes you feel good about playing with your new mineral teammate. Fun, remember?
When you begin selecting crystals for use in meditation, healing or ritual work, you will want to choose from the heart, not necessarily the head. Once you have decided on which crystal type you want, choose with your eyes closed. The energy of the stone is perceived more clearly without crowding the process with thought.
This energy is the same energy as the one that existed within us before we were born...to learn what that is, get your Free Numerology Report here.
Choosing your crystal
The variety of beautiful stones available in the average small city should more than meet your needs to begin with. If you don't have a new age shop, try a craft store in the jewelry section, or a nature museum in the gift shop. I've had great success in both places!
Crystals can also be ordered online from both metaphysical shops and mineral collectors. Start simple with perhaps only a few types at first.
Easy starters for specific intentions are:
rose quartz for love
green aventurine for money
citrine for success in business
amethyst for general healing
tiger eye for protection
obsidian for grounding
Each of these minerals are readily available, but if not, you can always use clear quartz. Why?
Clear quartz is the amplifier, the all-purpose, can-do crystal. It can be used in place of any other crystal because it accepts intention easily, and as a bonus amplifies the frequency of the intent. (It's also my personal favorite.)
Cleansing your crystal
Because these crystals will be connecting intimately with your energy frequencies, be sure to cleanse them before use.
The logical cleanser is clear running water, but some fragile crystals like selenite will disintegrate in water. Look up yours for safety before washing.
However, in my opinion, direct sunlight is the best and easiest method of cleansing crystals. For cleansing, any sunny day will do, and for recharging, the day of the new moon is best.
Just as sage smoke will smudge negative energy from a person or space, the incense of your choice can support your intention to clear the energy of the stones.
Hold the stone and pass it through the smoke, blow on it, and wipe gently with a cloth.
Caring about your crystal
Just as with any relationship, the key to success is time spent together!
Place your crystal on your desk or nightstand so your frequencies begin to resonate.
Spend time holding it, turning it this way and that in different lights, and tuning into how it feels, both physically and energetically. Of course you will want to begin to build the relationship by getting more information on your crystal, so do look up the properties listed for it online or with your local crystal healer.
When it comes to ascribing different qualities for use, start with the general consensus between your sources. Learning the properties of each crystal should be a personal experience, but the consul of others is worth knowing.
(As an aside, when I expanded my crystal collection too quickly in 2015, I started skipping some of these steps. I didn't take the time to get to know them, and as a result I had a bag of random stones with no purpose or meaning in my life.)
That said, I still have one of my first crystals, a lapis lazuli single-terminated crystal that was given to me in 2004. It's all about the relationship and the time spent developing it...
Next we will learn how to use your crystals...
Using your crystal
A quick internet search on how to use crystals shows just how many ways people have found to bring the energy of crystals into their life.
For example, if you're feeling nervous before a job interview, by meditating with citrine, or carrying a small bit in your pocket, you can adjust your frequency to release the jitters and increase confidence.
Many people put quartz or other crystals on their windowsills or bury crystals around the foundation of their home for protection. Some people just enjoy the feeling their crystal gives, not really understanding why they were drawn to it.
Ultimately, most people find themselves drawn to crystals in order to correct an imbalance, and this is one of the things they do best.
For example, rose quartz carries the frequency of love and those who resonate with it are generally seeking more love in their lives, either to give it or to receive it.
Working with rose quartz over time can raise the wearer's frequency to the point of attracting new love opportunities. Raising this frequency point shifts the wearer's energy, and it is this correction of the imbalance that allows the desired effect to occur.
Because we are energetic beings, the crystal's effect doesn't require our intellectual understanding in order to work. Because we're talking invisible energy frequencies, (like wifi and bluetooth), proximity is sufficient, but what's the fun in that?
From the fancy gems in royal crowns to simple tumbled stones, crystals have been adorning the human body for millennia. The closer the stone is to the skin, the more frequency exchange occurs between them.
Crystals can be used for specific workings by using a grid to define intent. As with layouts in tarot, the combined intention of the space and the energy of the crystal can direct the energy in specific ways or for specific purposes.
In energy healing, crystals can DIRECT and AMPLIFY the flow of energy from practitioner to client. Crystal energy can also be infused into liquid, creating gemstone elixirs and sprays.
Combining different crystals in a piece of jewelry, or in a grid or elixir enhances both the effect and the potency of the intention. Color is a specific frequency of light that adds another layer to the energy available for use.
For Personal Use
Crystals can be worn as jewelry, tucked in little pouches under clothing, or run through the fingers as a meditative tool to transfer energy to the bearer. Each stone transfers its unique vibration to enhance the positive energy of the wearer.
Catholic rosaries and Tibetan malas give the user much more than just a way to count ritual prayers. Personally I like to use small hand crystals for meditation, some larger pieces as space enhancers, and a few special pieces of jewelry for special or specific occasions.
My daughters, on the other hand, wear stone bracelets up their arms, one to match her outfit, the other to support her mood. Each girl's practice is perfect.
Crystal Use on the Grid
Much like layouts in tarot, the use of crystal grids defines the intention of the practitioner and sets the stage for the energy work. You can set up a grid to ease a specific situation. In homes where there has been a severe trauma, crystals around the perimeter can absorb the energetic aftershocks.
Often in healing practices, setting specific crystals around the patient creates a frequency field to support the healing. This method is very effective in distance healing as well, surrounding the practitioner with amplified energy to direct toward the client.
Crystal Use Between One Another
Another way to use crystals comes through direct transfer of energy from one person to another. Many reiki practitioners use a specially attuned clear quartz wand for healing, increasing their capacity for energy channeling.
Some crystals absorb and hold energy, and much like a battery, can transfer energy to another or retain it for future use. The amount and duration of these energy exchanges varies, of course, depending on the crystal and the practitioner.
Advanced Practices
Infusions and Elixirs
I use plant and mineral infused sprays around my house for all sorts of things. Currently I have gemstone and flower sprays for clearing space, reducing sensitivity to solar flares, and increasing my intuitive senses.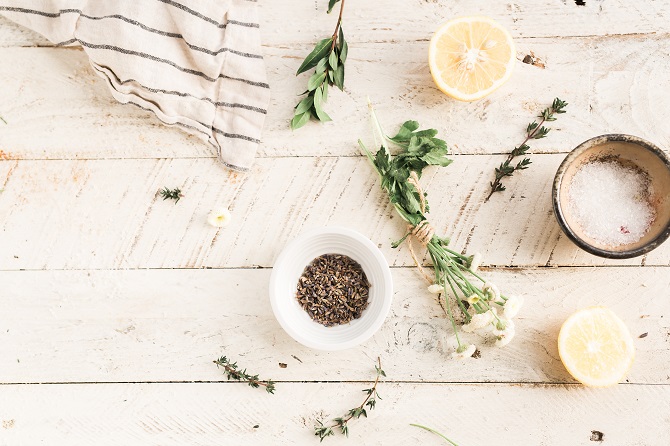 Water is a well-known conductor of frequency waves, so crystals or plant energy can be mixed, absorbed, and delivered quickly and directly. I don't make my own, but rather, I purchase mine from a practitioner I met on facebook who has been using these techniques for more than 30 years.
Elixirs require experience to make and wisdom to use.
Do not ingest unless you are certain of the ingredients and their source.
Combining Crystals
When combining crystals for energy work, their color, size and shape all have an effect on the outcome.
Color frequency is a primary component of light therapy. From ultraviolet to infrared, the frequency of color must complement the specific intent of the process.
For instance, the color red is considered to be energizing. You wouldn't use a red stone for a calming elixir, and you wouldn't use blue for an invigorating one. However, using the red stone and the blue stone together raises both to a higher energy frequency and the properties of purple are added to the work.
This practice is advanced and highly intuitive, but some people who are drawn to the bright beauty of these colorful crystals might be inspired to try it.
Crystals are a fun and natural partner for all types of energy work.
Whether you wear them or bury them, use them to boost your confidence or to expand your spiritual practice, the uplift provided by these natural transmitters goes far beyond their physical beauty.
We resonate with them because....after all...we are all made of stars.
The stars have created our destiny before we even knew...to learn what this means, get your Free Numerology Report here.
---