6 Books to Read for Spiritual Growth
You're aware of the power that reading has to grow your knowledge...
But do you know what it can do to grow your spirit?
Have you found your true purpose in life that gives you gratification and joy?
There's that moment of complete surrender and connection as you feel utterly and totally one with the Universe…
It's a deep feeling of contentment and fulfillment that we are all striving for.
If you haven't fully discovered your highest consciousness, then you may be looking for resources that can help you with your spiritual growth and development.
While Reiki is one of the strongest and most powerful ways to deepen connection to the divine and realize your true purpose, there are also many intelligent authors who have provided books with advice on how to create a better, more spiritually fulfilled life.
You may not think of yourself as a bookworm, but I've compiled a list of spiritual growth books that has something that will appeal to everyone.
My list includes…
The magical tale of self-discovery that will teach you an important lesson
A step-by-step guide for manifesting your desires
A friend in the form of a poetic daybook that provides wisdom each day
And more…
Are you ready to embark on a journey to dig deeper inside yourself to find a higher consciousness?
A Path of Spiritual Growth
As you may know, your body is made up of energy, and there are seven gateways that allow energy to flow freely between your body and the universe. These Chakras each have a different function and directly relate to the health of your physical, emotional, and spiritual body.
Starting from the ground up, your Root Chakra is first at the very bottom of your spine. Your highest Chakra, your Crown Chakra, sits at the top of your head.
All seven of the major energy centers in the body work together to create balance and harmony throughout your system. This means that a block in one of your lower Chakras can create an imbalance in all the Chakras that follow.
So while your Crown Chakra specifically deals with meditation, spirituality, and your connection to the universe, all of your energy centers need to be healthy in order for you to grow spiritually.
Keeping that in mind, there are many different paths that you can take to heal your Chakras, some of which you can find in other articles on my blog, and others you can find in some of the below books.
Before embarking on your journey to spiritual growth, you may want to be sure that your body is healed of any illness or disease that manifests deep inside you. With my 5 High Powered Healing Techniques, you can learn easy ways to bring your body back into alignment.
Click here to get this free resource that can help you heal your lower Chakras so that you can focus on your spiritual journey.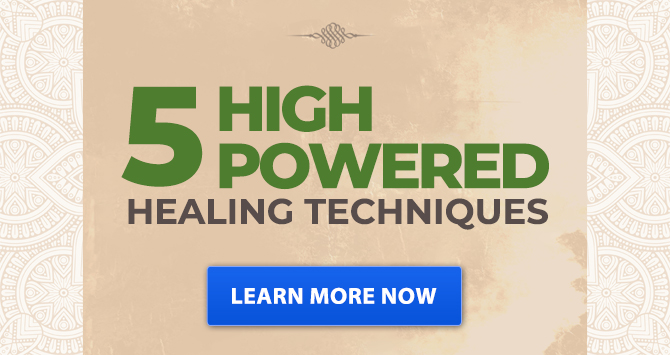 No matter where you are on your journey, you'll find a book that is perfect for aiding your spiritual growth. Let's dive right in.
If You're Looking for a Short Introduction...
Chakra Basics: Fundamentals of Spiritual Growth
By Chariss K. Walker
This short, easy-to-read guide will give you an in-depth look at the Chakras. It's a little over 110 pages and is suitable for both beginners and more knowledgeable practitioners. As you read, Chariss K. Walker will lead you through an investigation of your energy centers that will enhance your personal and spiritual growth.
Perfect for anyone who is short on time, but still interested in deeply understanding themselves, uncovering the unity of all things in the universe, and strengthening the connection between the body, mind, and soul.
"I have been working with the Chakras for decades and I wish Chariss Walker's eBook was around back then. She has written about the Chakras in a unique way that is very easy to understand and practical. This book is a must for those who want to be healthy in their body, mind, and spirit. A great book for beginners, but even an old timer like me learned something new."
— Author Pamela Cummins
If Your Mind is Constantly Chattering...
The Power of Now: A Guide to Spiritual Enlightenment
By Eckhart Tolle
Embark on your spiritual journey with one of the most popular spiritual authors, Eckhart Tolle. He shows readers that they are responsible for creating their own pain, and illuminates the path to a pain-free identity by opening to the present moment.
The Power of Now is a #1 Bestseller and has sold over 2 million copies. If you're looking for a spiritual book to discuss with others, chances are that many of your friends have read it. As you make your way through this book, you'll uncover a more fulfilling existence through the wisdom and advice of one of the greats.
"The POWER OF NOW can transform your thinking. The result? More joy, right now."
— Oprah Winfrey
If You're Looking for Practical Tools...
Peace Is Every Step: The Path of Mindfulness in Everyday Life
By Thich Nhat Hanh
Thich Nhat Hanh is a world-renowned Zen Master and spiritual leader who provides accessible exercises that will guide you to increase your awareness of both body and mind. The techniques of conscious breathing that he teaches in Peace Is Every Step can bring you immediate joy and completeness.
It's easy to lose touch with ourselves in the world we live in today, so it is essential to discover (or rediscover) those deep feelings of joy and peace that arise from being conscious of the breath.
"It begins where the reader already is (kitchen, office, driving a car, walking in a park) and shows how deep meditative presence is available now… Through deceptively simple practices, Peace Is Every Step encourages the reader to work for peace in the world as he or she continues to work on sustaining inner peace by turning the "mindless" into the mindful. Peace Is Every Step is a useful, and necessary, addition to any Buddhist studies or self-help reference shelf."
— Midwest Book Review
Often, a big roadblock to finding peace and spiritual growth comes from the negative energy that you encounter in your daily life. To help you break through, I've created a list of 5 High Powered Healing Techniques.
I'll give you some insight into one of the most powerful ways to clear your Aura of negative energy that is blocking your from reaching your highest potential. Click here to get these free techniques.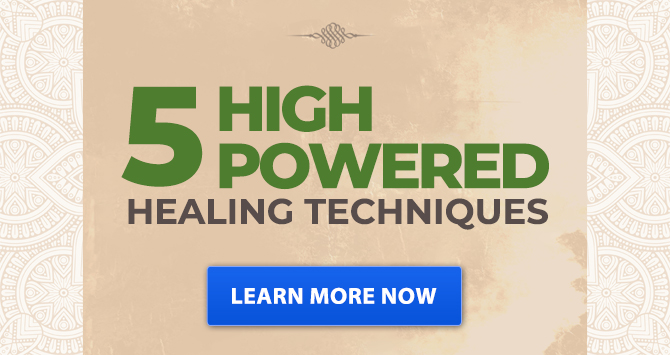 If You Love a Good Story...
The Alchemist
By Paulo Coelho
Take your mind on a journey in this mystical tale about a shepherd boy named Santiago, who dreams of traveling in search of worldly treasure. Through a narrative tale, Coelho weaves in a lesson on the importance of listening to your own heart in order to cultivate a sense self-awareness.
This tale of self-discovery shows you how to read the signs that life presents you and become self-empowered to follow your dreams. Author Paulo Coelho has created an international delight that remained on the New York Times bestseller list for 360 weeks.
"The story has the comic charm, dramatic tension and psychological intensity of a fairy tale, but it's full of specific wisdom as well, about becoming self-empowered, overcoming depression, and believing in dreams. The cumulative effect is like hearing a wonderful bedtime story from an inspirational psychiatrist. Comparisons to The Little Prince are appropriate; this is a sweetly exotic tale for young and old alike."
— Publisher's Weekly
If You Want a Little Inspiration Each Day…
The Book of Awakening: Having the Life You Want by Being Present to the Life You Have
By Mark Nepo
Invite a sense of awakening into each day with this spiritual daybook. These short and beautiful entries will speak directly to your heart as it guides you to see even the smallest blessings in life. If you can spare five minutes each morning, you'll be inspired by the small nugget of wisdom that Nepo provides to find the joy in your life.
Nepo draws from his own spiritual journey of fighting cancer to create the poetic entries that invite the reader to become more alive and awake to their everyday life. He covers life's essential topics like freedom, friendship, spirit, and joy.
"After each entry, Nepo offers a short list of suggestions or questions to help carry the essay into the day. There are many inspirational daybooks out there. What sets this one apart is the mature poet's voice rising from a seasoned soul."
— Gail Hudson
If You Want a Step-By-Step Guide…
Spiritual Growth: Being Your Higher Self
By Sanaya Roman
Those who are looking for the true essence of the spiritual path should look no further than this book. Each and every page has the power to quiet the mind, soothe the soul, and grow your spirit.
Roman teaches readers how to live life as the highest version of themselves and clarify life's highest purpose. Each of the 21 chapters includes a meditation to guide you along your spiritual journey, and shows you how to manifest your desires quickly and easily.
"Spiritual Growth seeks to strip us of blinders, to see good even in those we don't like, to find love within us, to use the power of enveloping ourselves in light and then transmitting that light out to someone we want to reach. It's a spiritual book, but not kooky in the sense that it asks us to go into a lotus position or climb some mountain to find nirvana…
"Roman is a practical spiritualist, saying to the reader to stop in the middle of a trying day and take a deep breath, to reach inside to find a direction. The mind is a wonderful storehouse of energy, Roman believes, just waiting to be unleashed for our personal benefit."
— The Tribune, Colorado Press
Meditations can be extremely powerful tools that can inspire both spiritual growth and healing. But if you're interested in some different tools, I invite you to try my 5 High Powered Healing Techniques.
I've personally tested hundreds of Reiki techniques and selected only the best for this list. Each one is versatile, worked on 100% of my clients, and is easy to master.
Click here to download this free guide.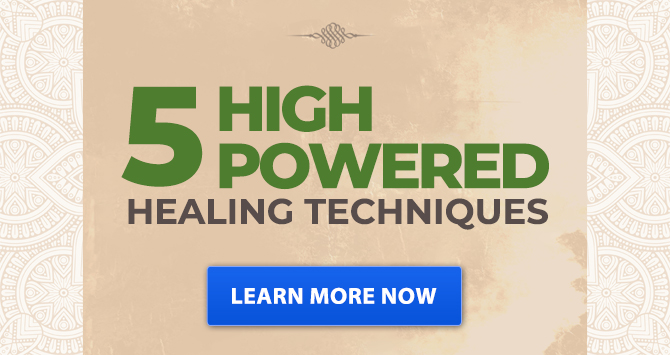 ---